We're The Full Service Digital Ads Agency

You've Been Waiting For
We live and breathe digital ads. We know that holistic, omnichannel digital marketing strategies are what will drive strong growth across your entire business. We're here to set you apart from the competition by focusing on customer-centric campaigns, data-driven decision-making, and relentless improvement to stay on top of the industry. Creating great campaigns that will produce lasting results for your business.
Integrated Strategy Across Ad Channels.
Channels no longer exist independently. Your customers are spending time in various, fragmented places online. Hence, we are focused on building an omnichannel solution for your business that simultaneously drives your success across all the channels.
Iterative, Data-Driven Solutions.
Digital ad campaigns need constant assistance, and the marketing landscape is forever changing. Don't fret. Free your time and leave the marketing to us. We handle everything and report directly to you.
With our expertise, you will quickly and easily connect with customers. We use intelligent data to drive and create novel solutions for your business, then consistently iterate to test the boundaries of what's actually possible.
Profit First, Then Long Term Success.
We understand that no campaigns or strategies survive long without profit. Therefore, we are constantly measuring your success to ensure that we produce profitable campaigns while safeguarding your long-term success in the channel. In short, we want you to have the cake and eat it too.
We work closely with the various ad technologies across the platforms to ensure you stay ahead of the competition with early access to beta programs and industry changes.
E-Book: Everything You Need To Know To Master Keywords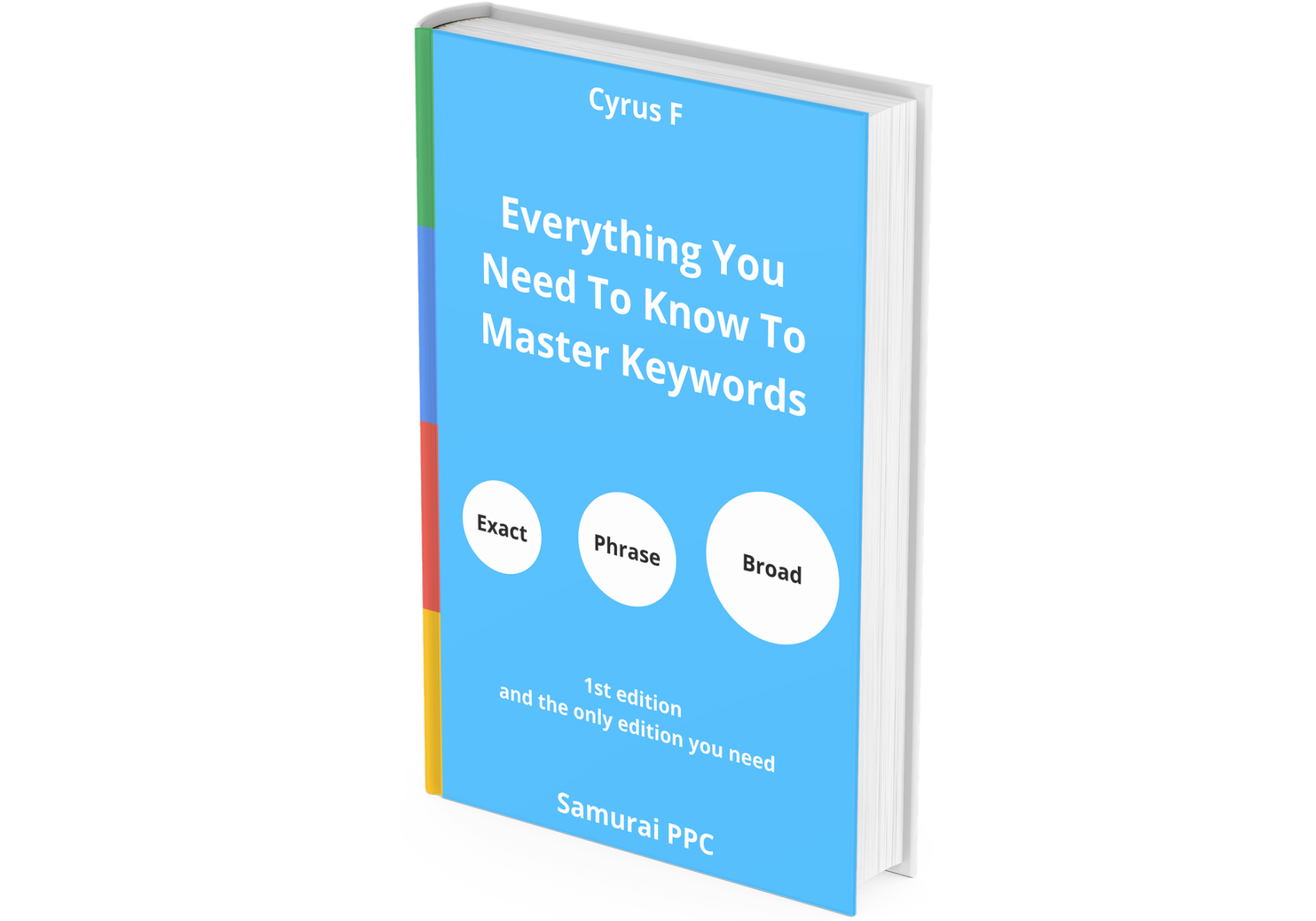 Within this 58 pages of the Google Ads e-book, we cover:
A history of Google Ads and the early usage of keywords
Deep dive into broad, broad match modifier, phrase, and exact match keywords
Close variants
Negative keywords
Keywords role in display and audiences
Q&A section
The only way to reach customers… fast
With countless search campaigns under our belt, we have learned what it takes to create excellent search campaigns.
We specialize in helping clients reach the most coveted spot on the internet – page 1 of search results, on the biggest and most popular search engine in the world.
Social ad campaigns such as Facebook and LinkedIn ads help you reach customers while they are spending time online.
We build a real connection with your audience through innovative creative and targeted messaging.
Using rich media and video ads help you reach millions of potential customers online, at scale. This is the ultimate solution to achieving brand reach and consideration.
We create responsive and engaging ads that drive results.
We deliver fully-optimized Google shopping campaigns, helping you maximize your ad ROI – reaching the right people, in the right place, at the right time. Smart feed optimization and dynamic product remarketing turn your e-commerce into a superstar.
We leverage the best tools in the market
Do you know that half of the digital ads' success is accomplished outside of the ad platform? We use the best tools in the market to achieve your advertising success. Merely managing your Ads account is insufficient. That's why we combine a suite of the best marketing tools with our industrial expertise to help you identify, understand and acquire customers effectively on these big platforms.