Google Ads Management
Getting new customers is a real grind for a lot of businesses. It's the number-one obstacle to starting a new business. But all that can be a thing of the past. Instead of chasing customers, they can now come to you, all day and night.
A big deal of success comes when you 'show up'. We believe that if you show up on Google and search partners when users are searching for your keywords, you are half-way towards closing the sale.
Samurai PPC specializes in Google PPC. Get seen on the first page of Google, to highly relevant and targeted users who are looking for your business.
We aim to build a world-class advertising account for your business. The one that keeps your customers coming back continuously and your competitors staring in amazement. Think about that.
A World-Class Advertising Account
Speaking about having your own advertising account that belongs with the best. We will take time to learn your business, reading and researching your business. Overtime we will learn so much that we can craft the best kind of ads that will sell through to your customers. We will burn the midnight oil and wee hours in the morning to read books and articles about your business. So that we can develop unique strategies that will align with your Google Ads campaign objectives.
By researching onto your competitors and industry, we come up with comprehensive keywords to target for your business. We also produce preventive negative keywords lists to help you save money and prevent waste circulation of your ads showing on irrelevant searches.
Reach your audience using multiple layers of targeting to fully grasp the power of search advertising, showing ads to the most relevant customers, at the right time.
Complete your ads with dynamic ad-extensions to further increase the power of your click-through-rate. Getting your business on first page of Google is how you get seen by interested users. With a targeted audience coming to your site everyday, you may run your business with a peace of mind.
Over 100+ Features Customizable for your Business Success
Google probably has the most sophisticated advertising system in the world. The learning curve is steep, most new advertisers will lose money if they do not understand the intricacies of the advertising channel. In Google Ads alone, there are more options that we can even count. On top of that, we integrate with multiple successful 3rd party software on top of Google Ads to give you a truly solid advertising account.
The one that keeps you in the top 1% of Google advertisers in the world.
Customise your ad scheduling. Get shown 24 hours a day, or only during your business hours. Create high-customizable ad-scheduling so that your ads may shut off during closed hours, on weekends for example. Micro-target your geographic location where you most want to show your ads, down to the mile radius around your business. Change and adjust bids base on different locations, or you can target the entire country. Dynamic keyword insertions may help you to customize ads to show relevant ads and boost your CTR.
Use the best bidding strategies most suited for your goals. You will never have to spend more than you are willing to pay. Know how much you are spending to acquire a customer, and how profitable is your ad spend. Do you that you don't have to spend the same amount as your competitor in Google Ads? You can drastically pay less if you serve good quality ads. Optimize your ad Quality Score for success so that you can always get discounted clicks from Google. And many more!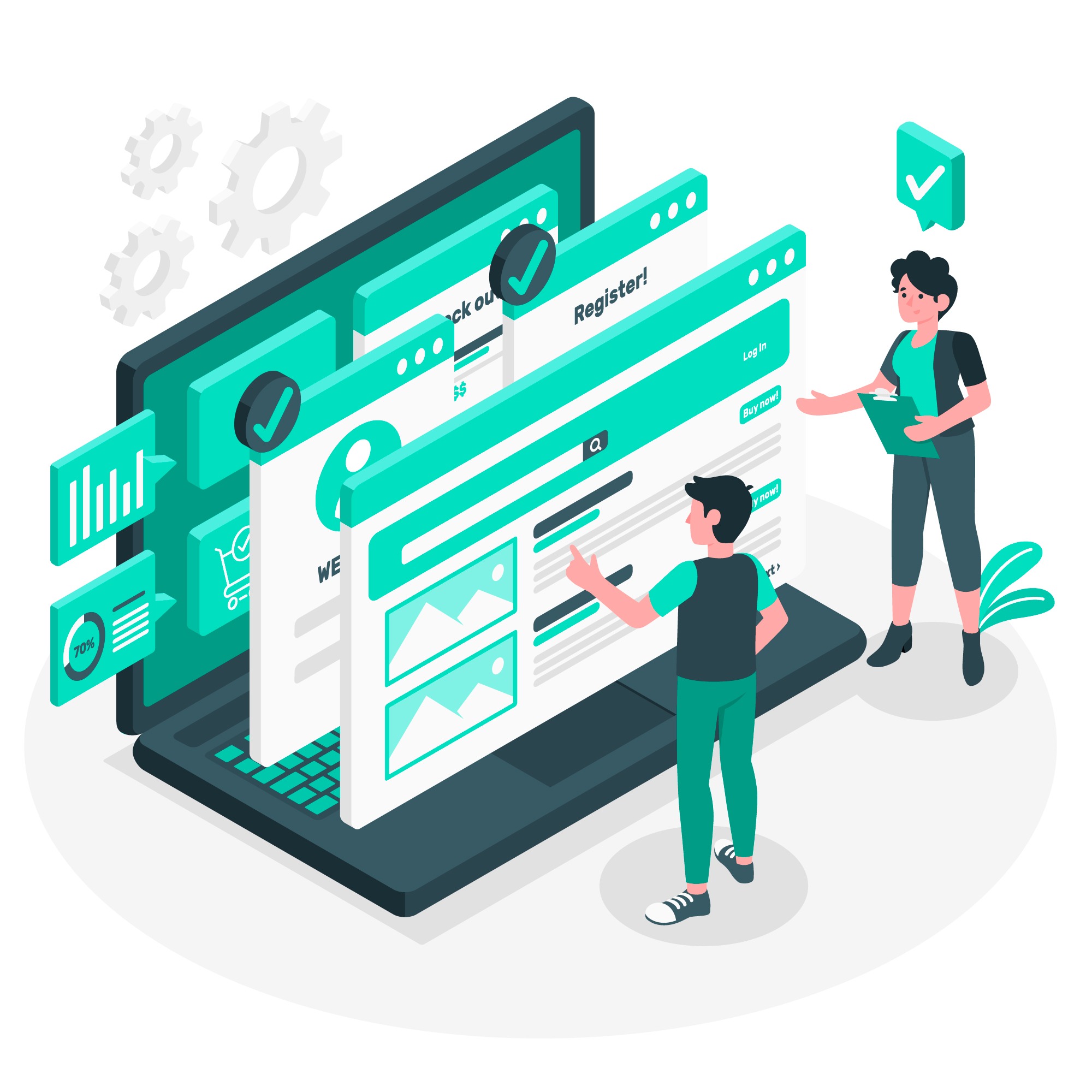 Monthly PPC Audit and Report
We audit your accounts every month and send you an interactive report. You find out know your performance and where to improve. Your competitors audit their accounts once a year, usually the first day of New Year, and forget about it. You audit your account 12 times a year, once every month, blow your competition off the water in time!
Find out where your PPC is wasting spend. Find out which campaigns and ad groups are doing well and which are lacking behind. Observe which keywords are driving most of your sales and which is not producing any result. Find out new opportunities available to make your account more profitable.
Use advanced reporting tools so that you can see how your ads is served on the hourly, weekly basis. Find out how it is served by geographic locations, and by user devices.
We will run an account overall health audit and a performance audit for your business. Constant improvement is key to advertising success! 🙂
Full-Competitor Analysis
Use the most advanced competitor research software in 2021, we find out exactly what your competitors are doing. Find out how they are spending their advertising dollars and which keywords they are currently bidding on. Discover what ads they are showing and where it is showing. Monitor your competitors advertising campaigns and see where you can improve on.
Find out how much monthly traffic your competitors are getting on their websites! Benchmark competitors against each other, look at their performance against yours. They may say that they are better but numbers cannot lie!
Reveal top players in your market and how they are concentrating their advertising resources. Now you no longer have to shoot blindly in the dark, your competitors probably aren't actively checking you up, but now you know their every move and plan in advance.
Advanced AI and Machine Learning
Advanced AI, machine learning and automated rules are very complicated subjects, they comprise the highest level of Google Ads knowledge.
But it is well in use and within Google Ads. Most bidding now uses machine learning technology, like Target CPA, Target ROAS, and Maximize Conversions. Google uses machine learning to automatically bid your keywords in real time to ensure the optimal results for your business. Ads that uses Dynamic Search Ads are able to dynamically create ads when the user searches in real-time uses AI as well.
We leverage the AI and machine learning by using automated rules and scripts to reduce unnecessary ad spend and over cost to your budget. Automatically find expensive ad groups which are not producing results and reduce their bids. We can also use find search queries that are triggering your ads but is not inside your campaigns, and automatically add them as your keywords. Monitor keywords that have unusually high increase in cost and stop them.
No advertising can be run profitably by just human work alone, with the increasing reliance of AI and machine learning, we can reduce human errors and automate those repetitive tasks on your account. Google Ads specialists who embrace automation are able to look at the bigger picture, make rapid adjustments and gain significant efficiency for the client's business.
Many more exciting stuff…
There is many more benefits than we can cover here.
From advanced Quality Score historical metrics, graphical hours of week analysis, advanced landing page metrics, Lin-Rodnitzky ratio, powerfully advanced Excel formulas to track your business growth into the future? We want to see you on the winning side. Your business depends on it.
FAQ By Search Specialist
Is my business fit for Google Ads?
If you need quick conversion rates, a powerful Google Ads search campaign can start driving traffic to your website and improve your sales within 24 hours. As long as you have the budget to advertise, Google Ads can be an effective strategy for you.
If you do not have enough budget but want to occupy a good amount of space on search, you can consider an SEO campaign to drive organic traffic to your website. SEO is a strategy that delivers results over an indefinite period of time, unlike paid search which stops once you end your PPC campaign.
How much does Google Ads cost?
Small to medium-sized enterprises spend between $5000 to $10,000 per month for Google Ads, while large retailers can put in up to $50 million on paid search as long as they deliver results. You can ensure your budget is serving to the right people by placing ad scheduling, device targeting, keyword targeting, etc.
It is better to work with a paid search specialist who can drive the proper use of the budget so that you do not overspend.
How does Google Ads work for my business?
Google Ads is a Google pay-per-click (PPC) advertising platform on which you can bid to advertise on certain search queries keyed in by your target audience. You pay each time a user clicks on your advertisement to go to your website. Beyond search, advertisers can also run ads on Display, Video, Gmail, Mobile Apps, and more.